At Crime Scene Cleaners, we have been doing Seattle cleaning services for nearly 25 years, and have experience in residential, commercial and professional cleaning of all kinds. We specialize in crime scene cleanups, so you know we have what it takes to get the job done, no matter how big or small it may be.
Why Hire Crime Scene Cleaners NW?

Crime Scene Cleaners NW is a locally owned and operated biohazard cleaning service.
CSCNW provides expert and discreet support during traumatic events.
Founded in 2008,
We have helped our clients in the Pacific Northwest through events that they were not prepared for with our excellent service and professionalism.
Whatever the situation, you can rest assured that we will take care of all the necessary steps to make your space safe
and clean again.
We are trusted, HAZWOPER certified and known for our speed, attention to safety and compliance standards.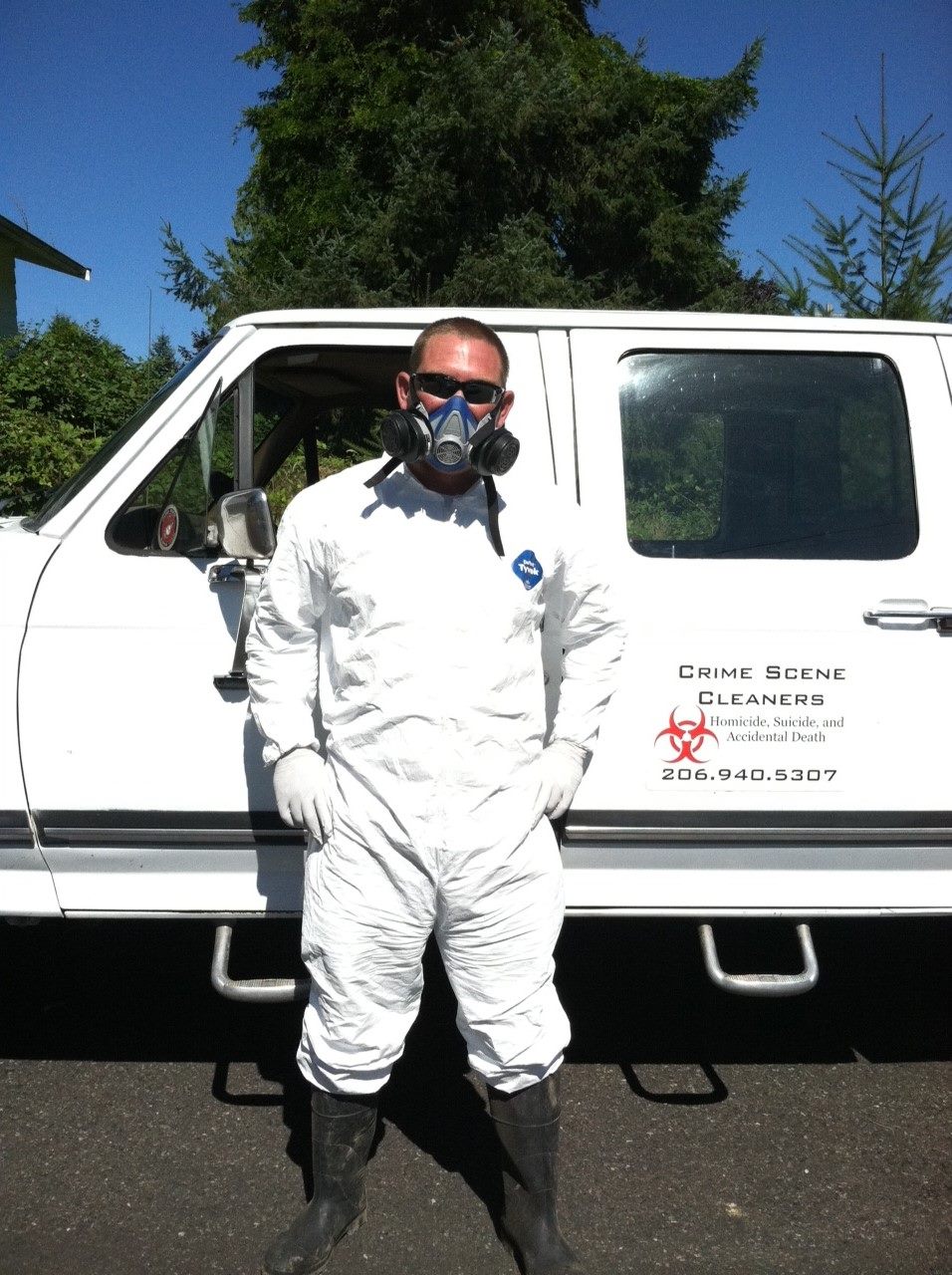 Our teams of experienced Crime scene cleaners understand that nobody can erase the unthinkable event and make life seem like it never happened, but through our actions and perseverance we can overcome the tragedy and return our home or business to a functional state, allowing the healing process to take place. Rest assured that our cleaning services will provide you with the best cleaning solution to get your space back.
The experience of a crime happening in your home or business can be a traumatic experience, and the experience of cleaning the crime scene area can be an extension of the traumatic event making it more difficult for the home or business owner to recover and get their lives returned to a sense of normalcy. Also, there are significant safety considerations when there is a possibility of exposure to blood or other bodily fluids that must be treated appropriately to protect both the occupants of the home or business as well as the individual performing the crime scene clean up.
Homicide cleanup is not an activity that should be performed by a cleaning company that is inexperienced in biohazard cleanup Seattle. In the instances of bloodshed and trauma cleanup, our team of cleaning professionals present the advantage of experience dealing with blood cleanup Seattle and the proper practices to not only clean but also sanitize areas that were previously exposed to human bodily fluids or any pathogenic materials.
Allowing our company to perform this for you also ensures any remnants of the event are properly removed and disposed of in accordance with local regulations.
Suicide cleanup is another task that should be managed and performed by a team of experienced professionals with previous experience of cleaning the scenes of tragedy and human loss of life. Similar to the cleanup requirements of a homicide scene or the scene of a trauma, clean up after suicide also presents the risk of possible exposure to human pathogens, and the scene must be decontaminated and sanitized properly to ensure the space is safe for continued use.
After experiencing the natural shock of being involved in a crime scene, enlist the help of our experienced team of professional cleaners to remove the remnants of the crime and get your home or business back to its prior condition. For Crime scene cleanup in Seattle, be sure to contact our experienced and supportive staff of professional cleaners to help get you and your business through this difficult time.
Crime Scene Cleaners NW is here to help you with 24/7 response. 
Crime scenes are more than just the location of an event that was illegal or caused a problem. They are often the scene of a tragedy, where an unspeakable event happened in an unexpected place and people find themselves struggling to grasp what just happened. When a crime or a tragedy happens, it is very common for those affected to feel confused and overwhelmed by all of the actions that need to be taken in response. In times like this, it is essential to surround yourself or your business with experienced professionals who can guide you through the fog of shock and assist you in ensuring your home or business remain functional.
If a tragedy of any sort occurs in a home or business, the scene left after the event can be both traumatic and hazardous for the home or business owner to attempt to clean themselves because of the personal connection to the event as well as the risks of handling exposure to blood or other materials that could contain human pathogens. These types of scenes must be thoroughly decontaminated and sanitized, an effort that requires careful attention to detail. Keep your focus on yourself and your family and/or coworkers affected by the tragedy, and allow us to take care of the mess. If you live in the Seattle, Washington area and your home or business was the scene of a crime, contact Crime Scene Cleanup to provide comprehensive clean up services after unthinkable events.
CRIME SCENE CLEANERS NW
10000 Lake City Way NE Seattle, WA 98125 
Call us at 206-940-5307 or contact us below