Cleanliness has taken on new meaning ever since the COVID-19 pandemic. The average resident is much more aware of the impact an unclean environment can have on themselves, their family members, and their guests. For this reason, most of us take the necessary precautions to keep each other healthy.
While we all have this newfound obsession with keeping things clean and disinfected, the average homeowner doesn't have the necessary experience, equipment, time, knowledge, and/or passion to achieve proper results on their own. Many people do a pretty good job, but it could always be done better.
That's where professional cleaning services come in handy. Not only do they help take a massive weight off a homeowner's shoulders, but they provide a variety of services that can help improve a homeowner's overall quality of life. Don't worry if you're new to this, we'll explain everything below!
Residential Cleaning vs. Commercial Cleaning
Like most services today, professional cleaning companies often operate under one of two (if not both) business structures – residential cleaning and/or commercial cleaning services. Potential clients should not only understand the differences between the two, but what each service can do for your home or business.
The primary difference between a residential and commercial cleaning service is the type of property that's being cleaned. While commercial cleaning companies specialize in businesses, organizations, and other commercial buildings, a residential cleaning service specializes in homes, apartments, condos, and other residential properties.
While there are certainly a lot of similarities between the two – after all, the primary goal is to keep the property clean – there are also a lot of differences. Believe it or not, residential cleaning requires a unique set of skills, approaches, techniques, and expertise that might not be used with a commercial cleaning company or commercial cleaners.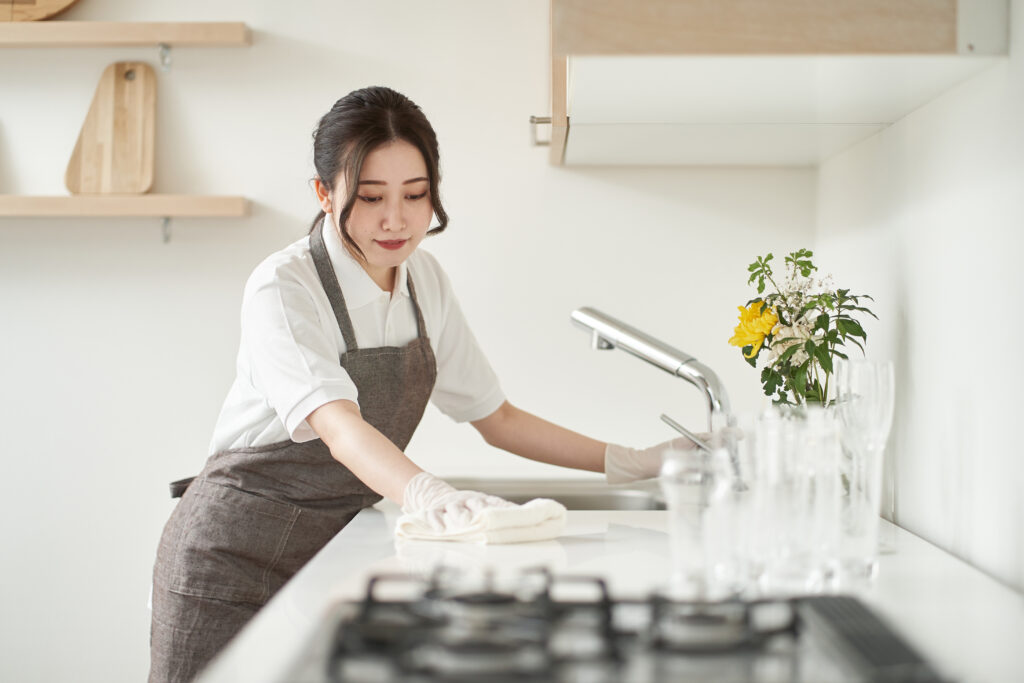 Types of Residential Cleaning Services
Professional residential house cleaning services can take a lot of the guesswork out of keeping your home clean, disinfected, and safe. They're capable of providing a wide range of services to ensure each clients' needs are met – which is very important, considering we all have different expectations for our home.
Let's take a look at some of the most common and prominent residential cleaning services:
Empty, collect, and take out the trash
Sweeping, mopping, vacuuming, and cleaning floors
Wiping down counters, tables, and other surfaces
Dusting appliances, light fixtures, windows, blinds, curtains, and window sills
Disinfecting door handles, sink faucets/levers, and other surfaces that get touched often
Cleaning and disinfecting the bathroom (toilet, shower, tub, sink, etc.)
Disinfecting the kitchen (oven, microwave, stovetop, sink, etc.)
Collecting, washing, drying, and folding laundry
Maintaining upholstery and fabric on furniture
Chimney sweeping and fireplace cleaning
Wiping down windows and mirrors
Deep cleaning that goes beyond basic cleaning services
While most residential cleaners provide all the services listed above, every company is unique and clients should always make sure they understand what's included in the service they're paying for. With that said, most companies will work with their client to create a custom service personalized to meet their needs.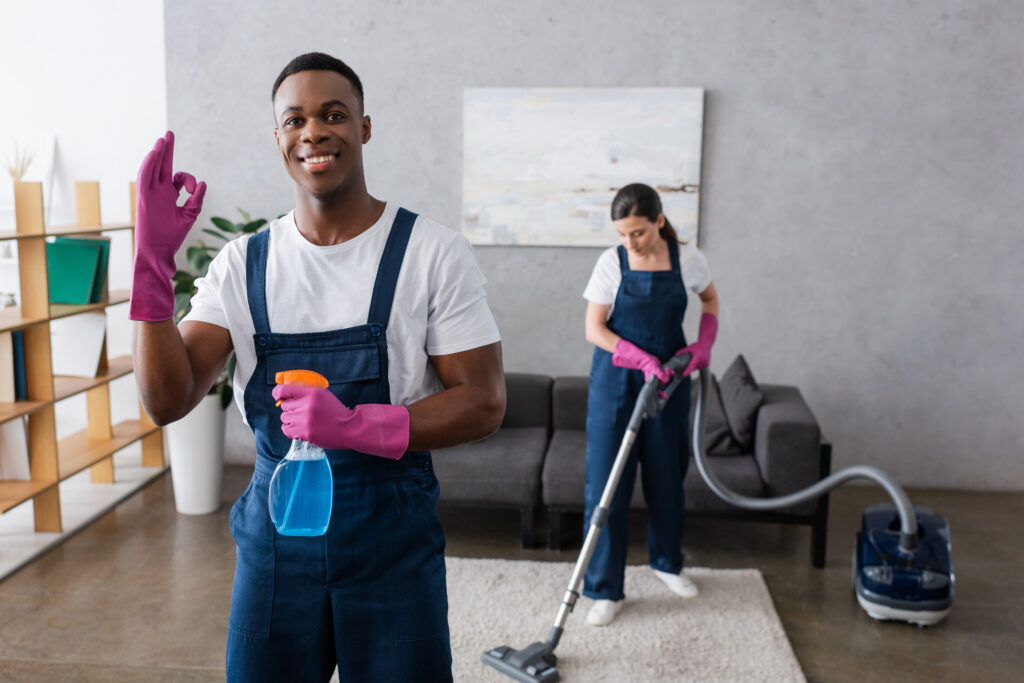 Why Hire Residential Cleaning Companies?
Most homeowners already clean their property on a regular basis, whether it be daily, weekly, or monthly, but let's be honest – it takes a lot of time, energy, and effort that most of us simply don't have. Even if they get around to it, they often don't do it justice and it results in a semi-clean house – which no one wants.
Let's take a look at some of the most common reasons why homeowners should consider hiring residential cleaners today:
You don't have the time, don't have the energy, or don't feel like putting forth the effort to clean regularly
You can spend more time with the family since cleaning duties will be taken care of
You have guests over often and love to entertain on a regular basis
You don't know how to clean properly or don't know the proper techniques
You don't know what cleaning supplies and products to use
You don't have the equipment to properly clean your home
You have an utter distaste for cleaning
You're too old or physically unable to maintain the cleanliness of your home
You want to improve your quality of life
You want to keep yourself and your family safe from disease and other illnesses
You want to prolong the lifespan of your house and its structure
It's common for homeowners to question whether or not they actually need the assistance of a residential cleaning company and, while some people don't, others are going to be surprised when they see the end result. The truth is residential cleaners are going to keep your home looking better than it ever has before.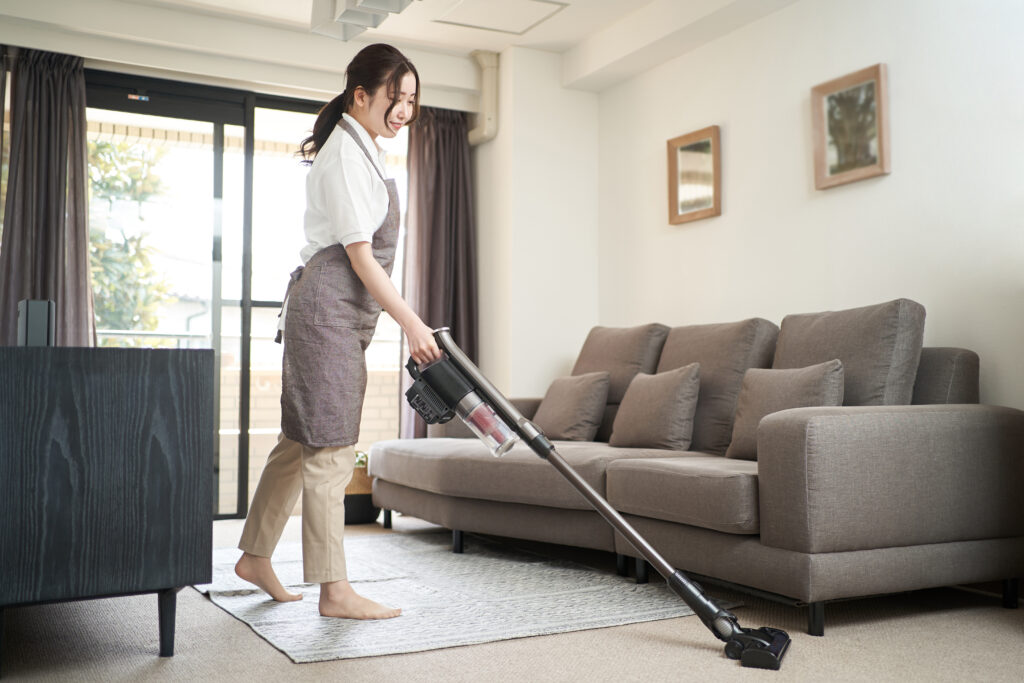 How to Find Reliable Residential Cleaners
By now, you're either ready to see what residential cleaning has in store for you and your home or you've already decided that it's not needed. Either way, it's important to know how to find quality and reliable cleaners in your local area – that way, when the day comes that you need one, you're ready to do so.
Let's take a look at some of the most prominent qualities and characteristics of a reliable cleaning company:
Insured and bonded
Dependability and timeliness
High standards and quality work
Reputable with good testimonials and referrals
Organized with a good schedule
Environmentally-friendly
Modern and advanced equipment
Experienced and knowledgeable
Professional and friendly
Consistent and reliable
Reasonably priced
Your experience after hiring a residential cleaner is directly tied to the company you choose to do business with. If you want a good experience, you'll have to find the right company for you and your home. Likewise, hiring an incompetent company with a lack of experience will result in disappointment.
At Crime Scene Cleaners, we take pride in not only understanding what our clients need, but exceeding those expectations with every visit. We offer a wide range of services – including commercial and residential cleaning, crime scene cleaning, hoarding cleaning, biohazard remediation, and bed bugs.
With more than 25 years of experience in the industry, you can rest assured that you're doing business with a company that cares about their clients and is dedicated to real results. To learn more about how we can help you and your home thrive, contact us today at 206-940-5307 or [email protected].